GPLI Advisory Board Member Spotlight; Gregory W. DeNaeyer, OD, FAAO
GPLI ADVISORY; BOARD MEMBER SPOTLIGHT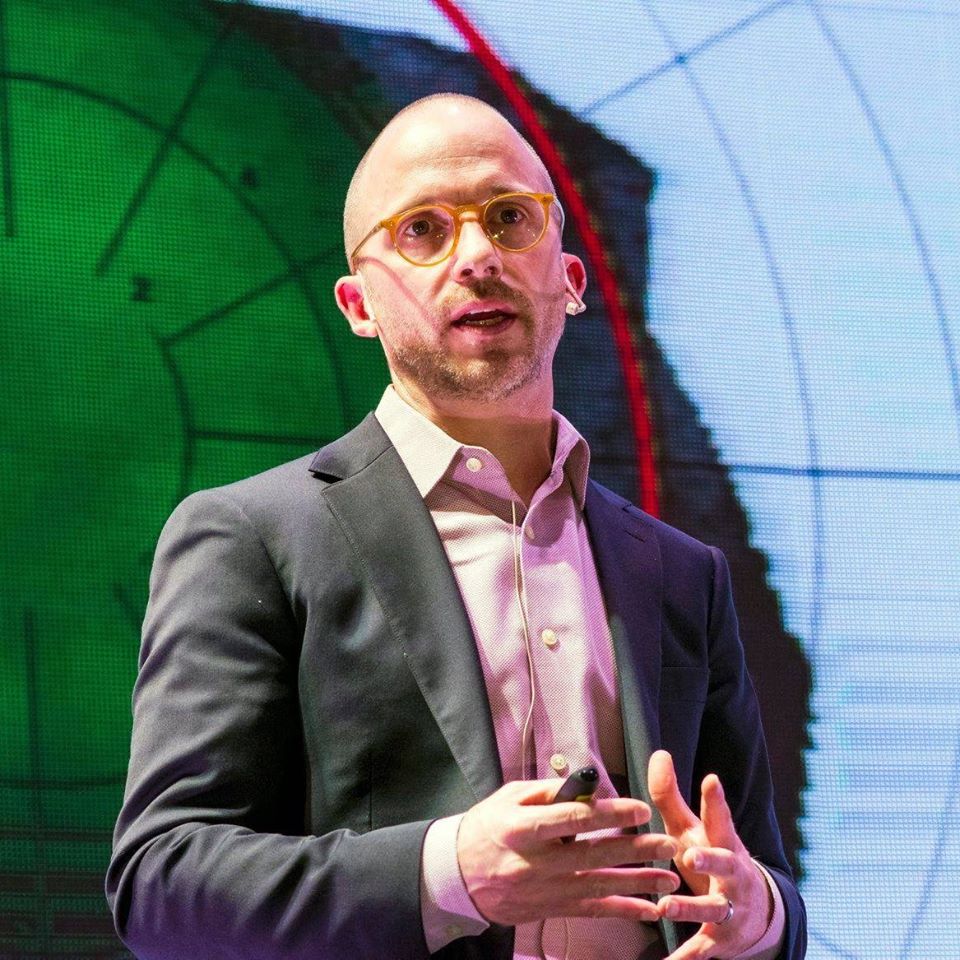 Gregory W. DeNaeyer, OD, FAAO
In a world where egos often prevail, he is exceedingly modest. When you think of great clinical observers, he should be in the forefront of that discussion. When you think of great minds in the profession...where intelligence transfers into seminal innovations in specialty contact lens designs and instrumentation, he should be on the Mt. Rushmore of his profession, rivaled only by the likes of Drs. Christine Sindt and Jason Jedlicka. He, of course, is Dr. Greg DeNaeyer.
He graduated from The Ohio State University College of Optometry in 1998 and then proceeded to complete a hospital-based Veterans's Administration (VA) residency associated with both the Columbus, OH and Chillicothe, OH VA centers. Interestingly, he did not have an interest in contact lenses at that time but was greatly interested in the medical model of optometric practice as he relates: "On completion of my residency I started a position at an anterior ophthalmology practice (Arena Eye Surgeons), which I've been at for the last 21 years. The cornea specialists asked me to start fitting specialty lenses for patients who had irregular corneas. After my first successful fit, using a corneal GP to successfully improve the visual acuity of a patient with a corneal transplant, I realized what a profound impact contact lenses could have for patients. I started fitting scleral lenses in 2001, because I was having difficulty stabilizing and centering corneal GP lenses. After applying my first scleral lens, despite almost no knowledge about how to fit them, I was amazed that the lens centered! From that point forward I have been spending a majority of my time; learning, practice, and researching scleral lens fitting."
His impact on scleral lenses, of course, has been prolific. He developed - not only state-of-the-art scleral lens designs - but also one of the first prototype corneo-scleral topographers to assess scleral shape and greatly assist in the manufacturing of a design that will align with the sclera. The latter innovation, in particular, not only greatly assists the eye care practitioner and the manufacturer in determining the specific back surface lens design geometry for a given patient - therefore improving first-fit success, not to mention overall patient satisfaction - but also paving the way for empirical design of scleral lenses. It's no surprise that the accomplishment he is most proud is establishing an organization that has been beneficial in the scleral lens clinical education and training of thousands of ECPs interested in integrating scleral lenses into their respective practices as he relates: "Co-founding and acting as the first president (2009/2010) of the Scleral Lens Education Society (SLS) is what I am most proud of in my professional career. The SLS was initiated when Rob Breece, Chris Sindt, and I saw a need for increased scleral lens awareness and education. The other founding members include: Jason Jedlicka, Bruce Baldwin, Mindy Toabe, Muriel Shornack, and Eef van der Worp. I'm proud of the growth of the SLS, as some of the best-of-best specialty key opinion leaders have continued to expand the SLS's reach and resources."
The SLS and his many innovations are far from his only contributions to the profession. He is a much in-demand speaker at major conferences and his columns in Contact Lens Spectrum, as a long-time Contributing Editor, give excellent clinical pearls on fitting scleral and other specialty contact lens designs. For his efforts, he has been awarded the GPLI Practitioner of the Year award (GPLI, 2013) and the Scleral Lens Practitioner of the Year award (SLS, 2019). His contributions to the GPLI, in general, are quite significant as he was a contributor to our Scleral Lens Troubleshooting FAQs guide (in conjunction with the SLS), and a faculty member of many of our annual cornea and contact lens residency symposia as well as our monthly webinar series.
As someone who can definitely relate and agree - and consistent with his level of modesty - he attributes much of his success to his wife: "My wife Beth, who is a practicing optometrist, has been instrumental for my professional success. She is my sounding board and supporter, especially when challenges have arisen."
The bottom line on Greg DeNaeyer is this: for so long we were hearing that GP lenses were going to become obsolete; they would be extinct by the year 2010. Due to the pioneering and visionary efforts of Dr. DeNaeyer, modern scleral lens designs were introduced and state-of-the art instrumentation was developed to assess both corneal and scleral shape to help optimize both scleral lens design and the lens-to-sclera fitting relationship. As a result, GP lenses continue to be an important - if not essential - component of the contact lens armamentarium. The continuing emergence of scleral GP lenses as a mainstream corrective device and the many individuals whose quality of life have been dramatically improved will ultimately serve as Greg DeNaeyer's lasting legacy to the contact lens profession.